The role of the NRO
The National Recruitment Office for General Practice training (NRO) was set up by the Committee of General Practice Education Directors (COGPED) in November 2002. It is an administrative body which co-ordinates recruitment to general practice training programmes throughout England, Wales, Scotland and Northern Ireland.
One of our main roles is to help the deaneries deliver a standard and robust recruitment and selection process that is reliable, valid and fair. We are very pleased that candidates consistently report that they have confidence in the relevance and fairness of the system. The NRO has published Research and Evaluation Evidence which outlines the development of the GP selection process and indicates how it follows best practice.

The NRO team
If you need help please read our Help Page first. If you still need assistance, email [email protected] and the staff at the NRO office will gladly try to help you by answering your question within 48 hours.
To further help candidates keep themselves fully up to date especially during recruitment campaigns, the NRO team will be regularly updating their News Blog with website amendments, updates and recruitment news. You can also follow us on Twitter

and get SMS text updates sent directly to your mobile phone!

How to find us
The National Recruitment Office for GP Training
Central Boulevard,
Blythe Valley Business Park,
Solihull, West Midlands B90 8AG
Telephone: 01564 711177
By taxi...
The NRO is in the Regus Business Centre building on the Blythe Valley Business Park in Solihull which is a 20 minute taxi ride from Birmingham International Rail station and Birmingham Airport.
By car...
If you are travelling by car, leave the M42 at Junction 4. Immediately follow sign post & filter lane to Blythe Valley Business Park. At 2nd roundabout (with a water fountain in the centre) turn LEFT. The Regus Business Centre building is 400m on the right hand side.
B90 Shuttle bus from Birmingham International Train Station...
From January 2011 there is a direct shuttle bus service to and from Birmingham International Train Station and Blythe Valley Business Park, Monday – Friday. The bus is number B90 and the fare is £2 each way.
Timetables are below:
Departures from Birmingham International Station
07:30, 08:30, 09:30, 10:30, 11:30, 12:30, 13:45, 14:45, 15:45, 16:45, 17:45
Departures from Blythe Valley Park
08:00, 09:00, 10:00, 11:00, 12:00, 13:15, 14:15, 15:15, 16:15, 17:15, 18:15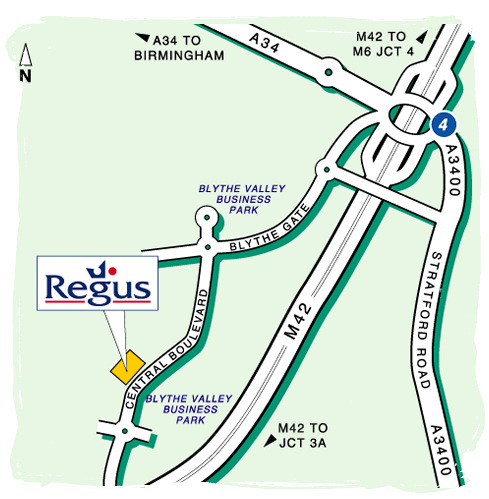 ---
Useful links
A list of all UK Deaneries with links and contact details can be found in our Deanery section.